From Interim
Chief of Police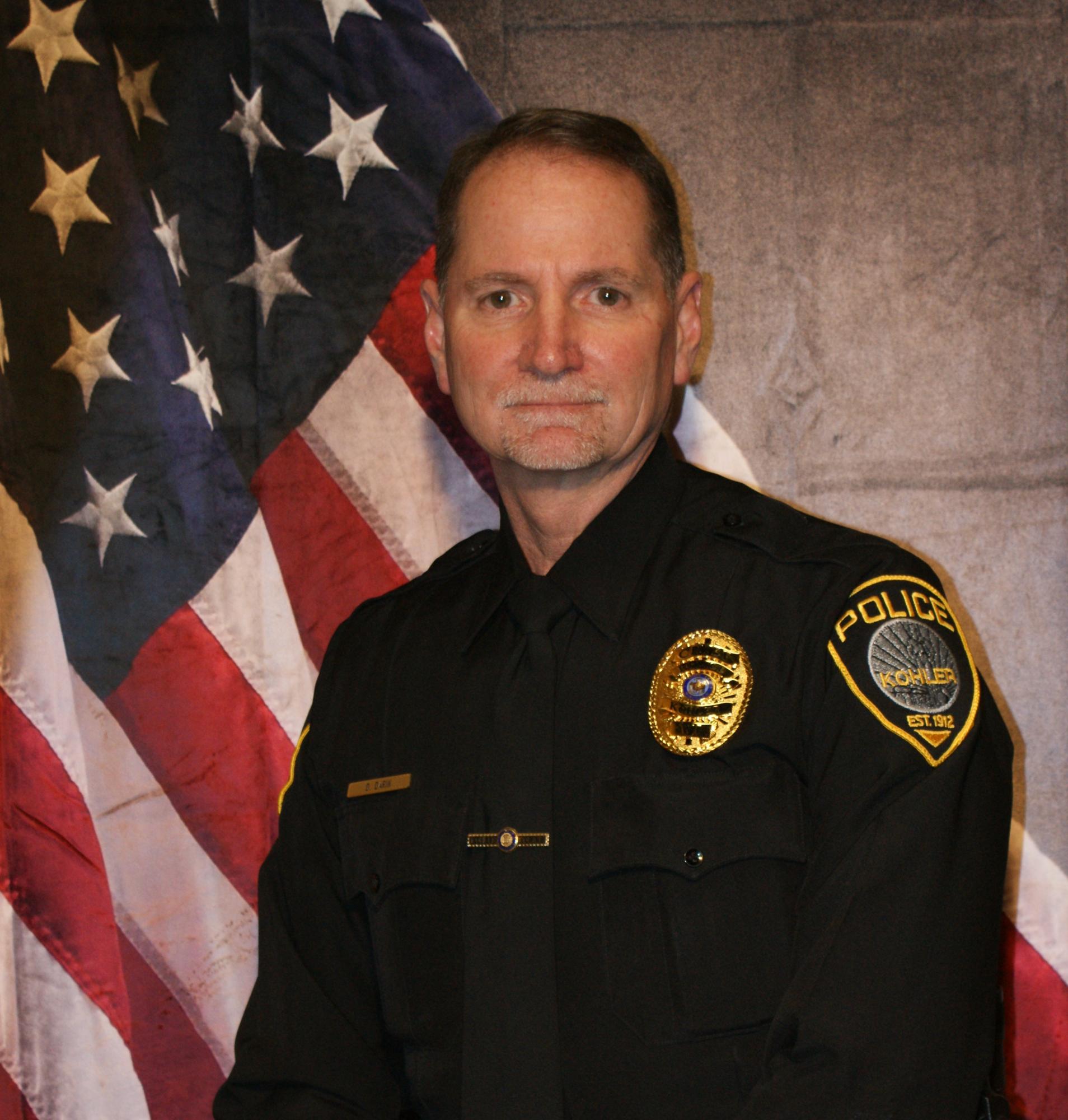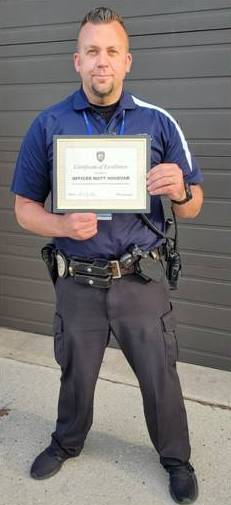 Matt has just completed the first six months of his new assignment as the CRO, and has exceeded everyone's expectations.
New Dog Ordinance
The signs have been modified and the Officers have been making contact with people and educating them on the new ordinance which prohibits all dogs from the cemetery property. Thank you to everyone for modifying their walks and complying with the new ordinance.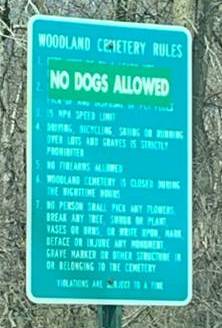 The prohibition set forth in Section 7.20.010 shall not apply to:
A. Deer management practices approved, authorized, and sponsored by the village;
B. Use of bird feeders, or their equivalent, for the sole purpose of the feeding of birds, and
C. Cultivation of naturally growing grains, fruits or vegetables, for purposes other than the feeding of whitetail deer, but which inadvertently attract whitetail deer.
Feeding Deer Prohibited
The Police Department has learned that some residents are purposely feeding deer in an effort to attract the deer into their yard for viewing. This practice is prohibited by ordinance as part of the Village's deer management program that attempts to limit the herd to a reasonable number. The ordinance reads as follows:
Officer Awarded Certificate of Excellence
Through the leadership of the Kohler School District's Superintendent, Quynh Trueblood, the Community Resource Officer position became a partnership between the Kohler School District and the Kohler Police Department. Officer Matt Hocevar was selected to fill the position.
Telephone and Internet Scams
The Kohler Police Department is always receiving complaints from residents about being "scammed" either over the telephone or over the Internet. These are very difficult cases to investigate. In many cases, the perpetrator is located oversees. State and Federal authorities are reluctant to get involved in these cases unless the monetary loss is extreme.
The best way to deal with these fraudulent schemes is to prevent them. The FBI has an extensive web page to aide in such prevention. Please click here for further information.
Privately Purchased "Caution" or "Slow" Signs
We have noticed that some residents have purchased such signs on their own and have them displayed outside their residence near the street. These signs are becoming more and more popular at big box stores like Kohler's Home Depot. Please be aware that these signs should not be placed directly in the street. Please also educate your children about safety in the streets. Some children seem to be getting a false sense of safety/security, relying on the new sign to "protect them" instead of giving the respect to cars driving through the neighborhood. As more and more of these signs appear, they lose their effectiveness and merely become "white noise" to drivers.
"No person shall engage in the artificial feeding of whitetail deer within the village limits, except as set forth in Section 7.20.020. "Artificial feeding" shall be defined as the placement of shelled corn and/or other types of grain, salt or minerals, and fruit or vegetable matter, on the ground or in feeders, mangers or any type of structure or receptacle for the purpose of feeding or attracting whitetail deer on any private or public property.
Last Day of School is June 12th
Thank you to Lori Wychesit and Lana Lensink, our outstanding school crossing guards, for providing a safe environment for our children walking to/from school this past school year!