I graduated from LTC in 2005 with a degree in Criminal Justice. After being hired as a part-time Police Officer in 2005 with the Kohler Police Department, I continued to work at Bemis Manufacturing and was hired as a full-time Police Officer in 2006. I have worked a combination of 3rd shifts and a rotating 3rd and 2nd shift schedule for most of my career.
In 2018, I became the first full-time Community Resource Officer (CRO) for the Kohler Public Schools. I did serve as a part-time officer in the school for the 2015-16 and 2016-17 school years. I am very excited about creating and maintaining relationships with the school staff as well as students and parents. I take school safety seriously and I was trained by NASRO (National Association of School Resource Officers). This training taught me about the "triad" concept of school based policing. It divides the officers responsibilities into three areas: teacher, informal counselor, and law enforcement officer.
I have completed ALERRT basic (Advanced Law Enforcement Rapid Response Training), CRASE instructor school which is through ALICE (Alert Lockdown Inform Counter Evacuate) instructor school which is another training in active shooter response. I also completed training through WSSCA (Wisconsin School Safety Coordinators Association). This class trained and certified me in school safety assessments. I feel my training makes me prepared for my new role at the school. During the summer when school is out of session, I will return to patrol duties.
In my spare time, I enjoy spending time with my wife and kids.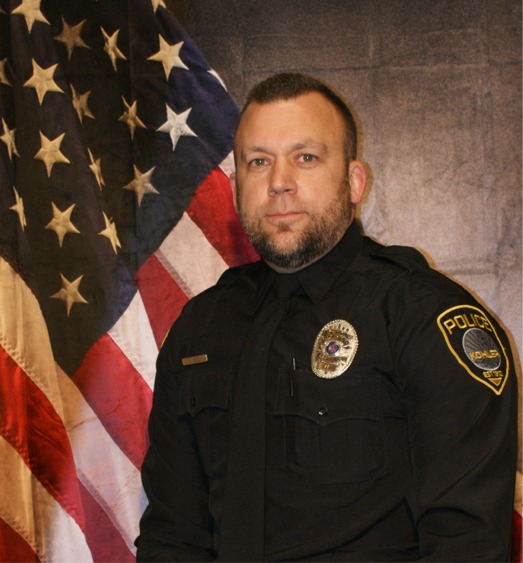 Hello, I'm Matt Hocevar and have been with the Kohler Police Department since 2005. I went back to school at Lakeshore Technical College in 2002 at the age of 27. While at school, I worked full-time at Bemis Manufacturing and completed summer internship with the Kohler Police Department. I volunteered with Neighbors Against Drugs which was a partnership between the Sheboygan Police Department and citizens of Sheboygan. I also volunteered at the Cleveland Elementary School.